2019 IT Blog Awards Hosted by Cisco
Please vote for my blog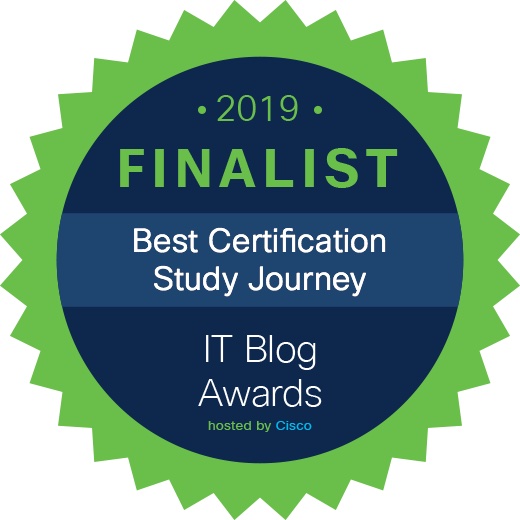 ---
For the second year in a row, Cisco is hosting an IT Blog Awards to show their appreciation for the impact independent tech bloggers have on the community. It is Cisco's way of recognizing this great community for the passion, creativity, and expertise they share throughout the year. There are six categories of blogs being recognized:
Best Analysis
Best Certification Study Journey
Best Newcomer
Best Podcast or Video Series
Most Educational
Most Inspirational
I'm proud to announce that the post regarding my CCDE journey is a finalist for Best Certification Study Journey.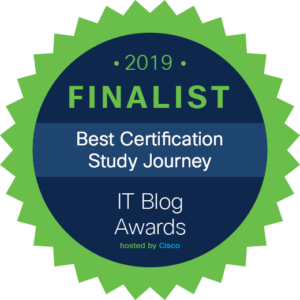 If you found this post to be helpful to you, or you generally like it, please consider voting for me. Here is a screenshot of the voting page. Voting closes on December 13.
Thank you for your time and consideration.
---